Shattering records on Oak Island with three (actually four) unreal sales in July. 🤯❤️🏝😎🌊✨💙🥰�
Updated: Oct 12, 2021
I am so proud to have set three records on Oak Island - Wooded in July. I represented the seller in the highest price per square foot ($403.65) in the Wooded section of Oak Island at 110 NE 50th Street so they could then purchase their dream beach home that ended up being the highest sales price in the Wooded section on NE 54th Street at $875,000. See more of 110 NE 50th Street by clicking here.
That couple referred us to their neighbor at 108 NE 50th Street that later set a record for the 2nd highest priced home sold in Oak Island - Wooded. We represented both the buyer and seller of this property. See the properties blog post by clicking here.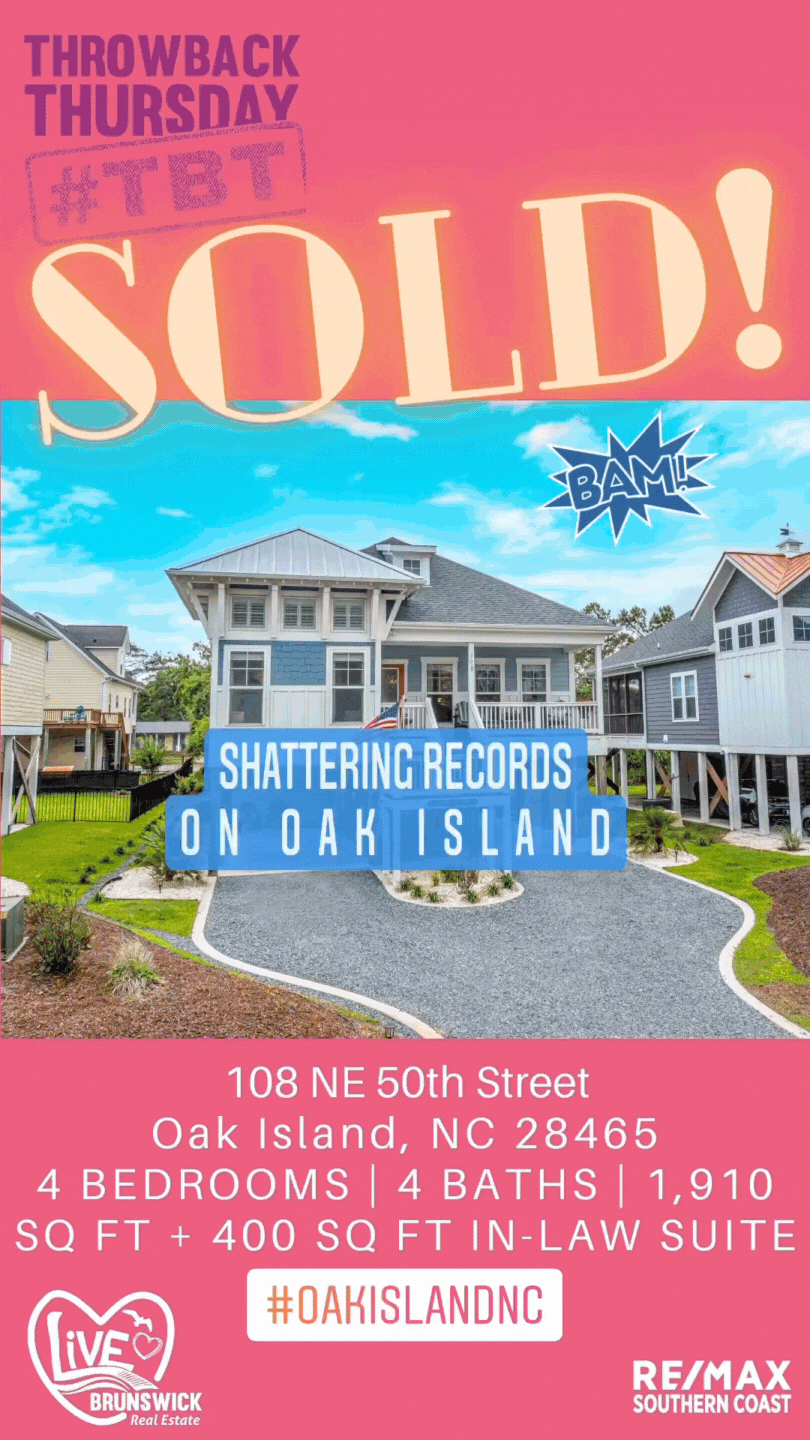 Are you ready for me to set a record with the sale of your home? Because I am. Let's go!
#livelovebrunswick #liveloveoakisland